Juniata College – PA
We are honored to have "Silent Descent" adorn the campus of Juniata College and be an inspiration to attending students, staff and visitors.
Founded in 1876, Juniata (home of the "Eagles") is an independent, co-educational college of liberal arts and sciences. Located in the scenic mountains of central Pennsylvania, the beautiful 110-acre main campus is supplemented by the 365-acre Baker-Henry Nature Preserve and Baker Peace Chapel. In addition, a 365-acre Environmental Studies Field Station on nearby Raystown Lake provides one of the most distinctive opportunities in environmental science in the nation.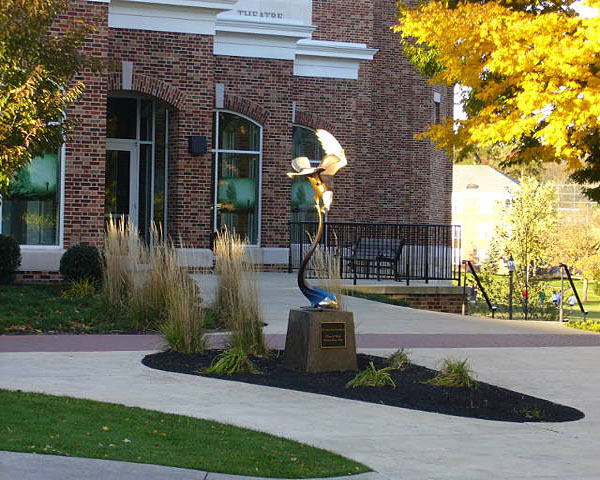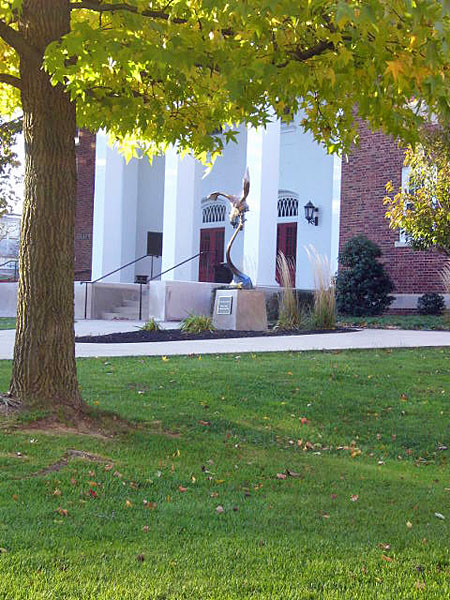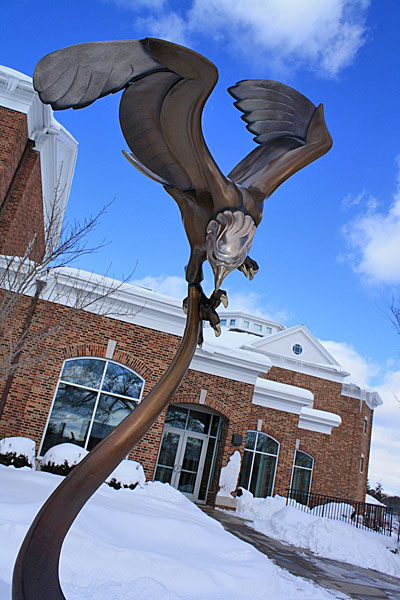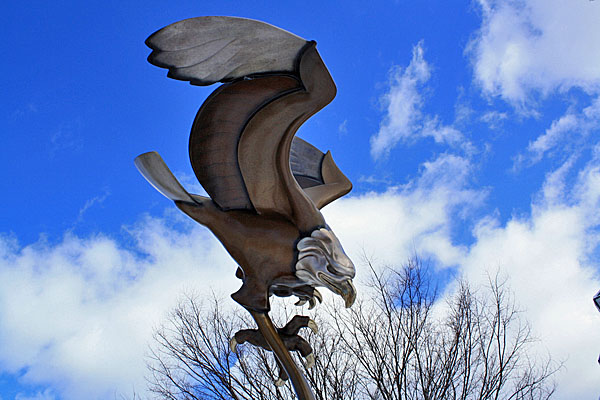 Class of 2008 gathered here, presented their class gift  of "Silent Descent" to President Thomas Kepple.